E49 2022.03.20: LAME, on the lake!
1 year ago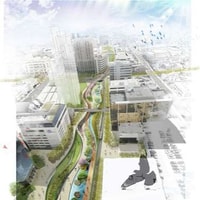 For spring break we do LAME, but on a windy cliff face. it sounds surprisingly good. On side A: Covid endemic, Fire Union's contract signing, wage theft article locked behind a paywall, the town branch commons change of plans, and a new, terrible frontier opens in the lexingtonian automotive police state
Side B: a lot of depressing bills on the table, Andy vetoes the most egregious ones. the republicans consider opening their arms wide to (white) immigrants. and of course we talk about more political blowback from the saving of friend of the show: the brent spence bridge.
Email us: [email protected]
Follow us on twitter: @LAMEpod
check out our secret website that we occasionally update: lamepod.neocities.org