E51 2022.04.07: Value Price and Prophecy
5 months ago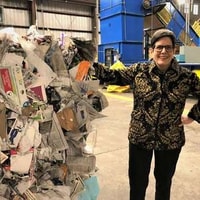 LAME On the Table!!!
Thursday (4/14) at 6pm at Woodland Park by the gazebo. Bring your picnic blankets and be prepared to talk about Marx.
In this episode we go off the script and talk about some changes to Richmond Road, Lexington Recycling, and schedule an On the Table LIVE on the air.
On side be we go over one bit of senate news, and we dive in to a summary of the first part of Marx's Value Price and Profit.
Follow us on twitter: @LAMEpod
Email us: [email protected]
Stickers and graphics are designed by Claire Thompson from clairethompsonart.com